---
TYNE BUILT SHIPS
A history of Tyne shipbuilders and the ships that they built
John Readhead Shipbuilders - History
John Readhead & Co: 1872 - 1888
John Readhead & Sons: 1888 - 1909
John Readhead & Sons Ltd: 1909 - 1968

John Readhead was born in 1819 in Northumberland and served his appenticeship as a millwright at Earsdon Colliery. He then worked as a millwright at Thomas Marshall's shipyard in South Shields from 1842 to 1858. He married Susannah Richardson of South Shields and they had four sons and a daughter. John was appointed a manager in 1859 at Marshall's new shipbuilding base at Willington Quay, but then left in 1865 to set up his own yard at the Lawe in South Shields. At this time he was in partnership with John Softley and operated as Readhead, Softley & Co. (See separate section).

After the partnership was dissolved in 1872 John continued operations at the Lawe but space was at a premium and the orders were growing. In 1880 he bought a site at West Docks, South Shields, adjacent to Tyne Dock. The new yard had 1,000ft of river frontage and space for three berths, later increased to four.

Readhead's yard went on to establish an excellent reputation, particularly for small cargo steamers, but they also had their own engine and boiler making departments. John was very much aided by his four sons who were active members of the management team and this was reflected in the change of name to "& Sons" in 1888.

Readhead's relationships with customers became almost legendary, with one in particular Edward Hain and Company of St Ives, Cornwall placing orders for 87 vessels with the builder over the years.

The First World War years were an exceptionally busy time for the firm with both new building and repairs at full capacity, but lean years followed in the 1920s. It was to be the ship repair side of the business that was then to see the company through the Depression. Orders for new ships were almost non-existant and the company completed only one new vessel between 1931 and 1937.

The Second World War was another busy period for new buildings and repairs despite serious damage to the yard by a German air raid.

In 1968 the yard was absorbed into the Swan Hunter Group which itself was nationalised as part of British Shipbuilders in 1978. The yard eventually closed in 1982, by which time the company had built nearly 600 vessels.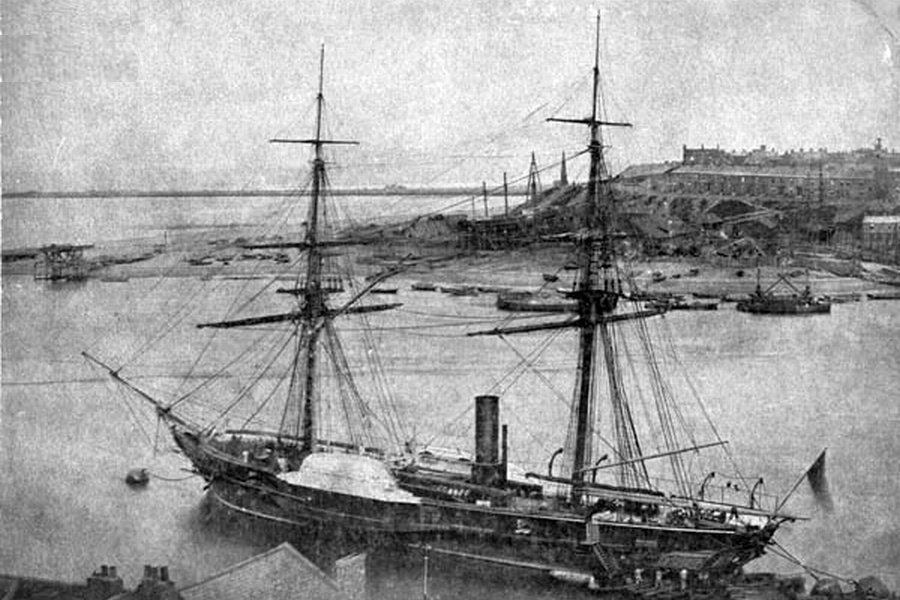 In the above photo the Readhead's Lawe Yard can be seen in the background. Photo is copyright of South Shields Library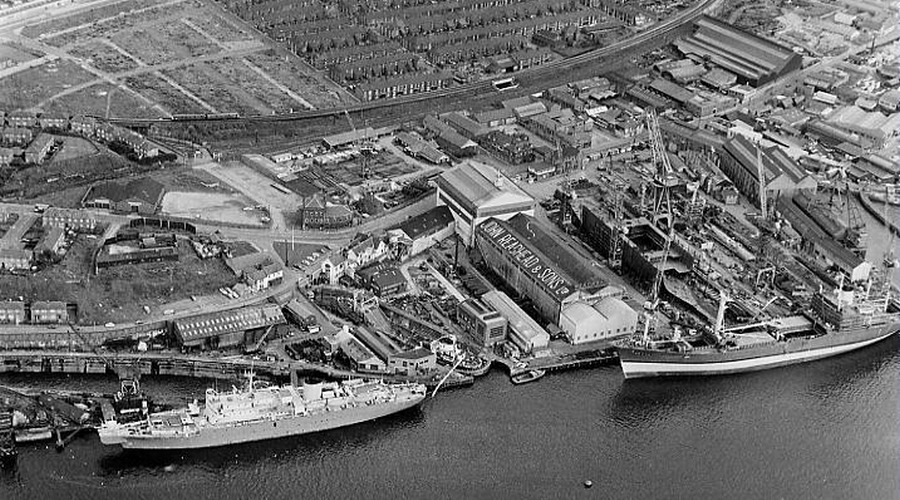 The above photo is an aerial view of Readhead's West Yard. Photo is courtesy of Kevin Blair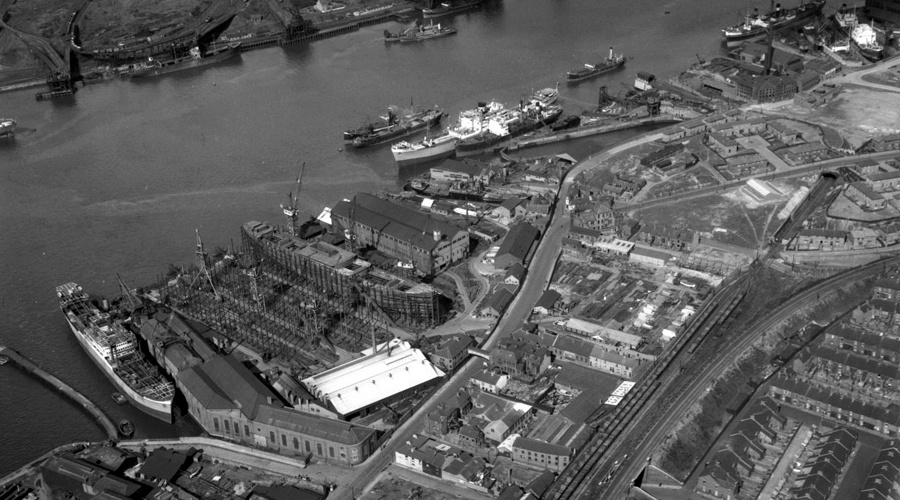 The above photo is an aerial view of Readhead's West Yard.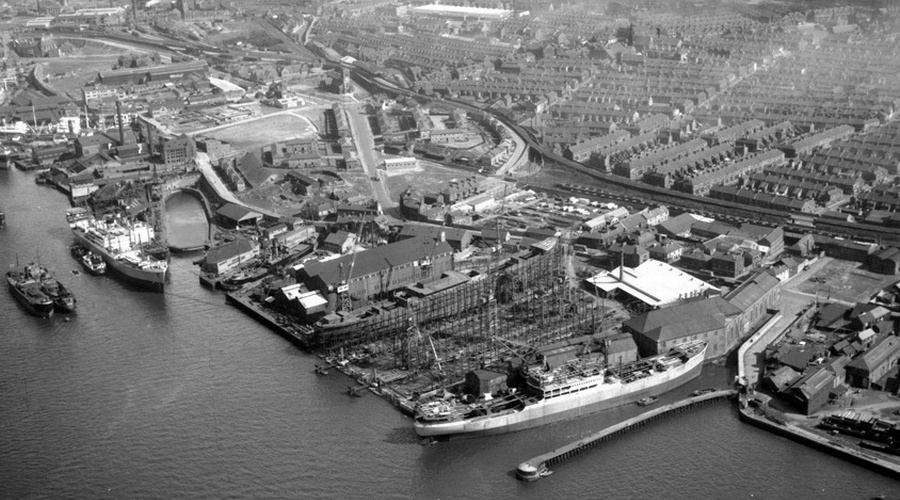 The above photo is an aerial view of Readhead's West Yard.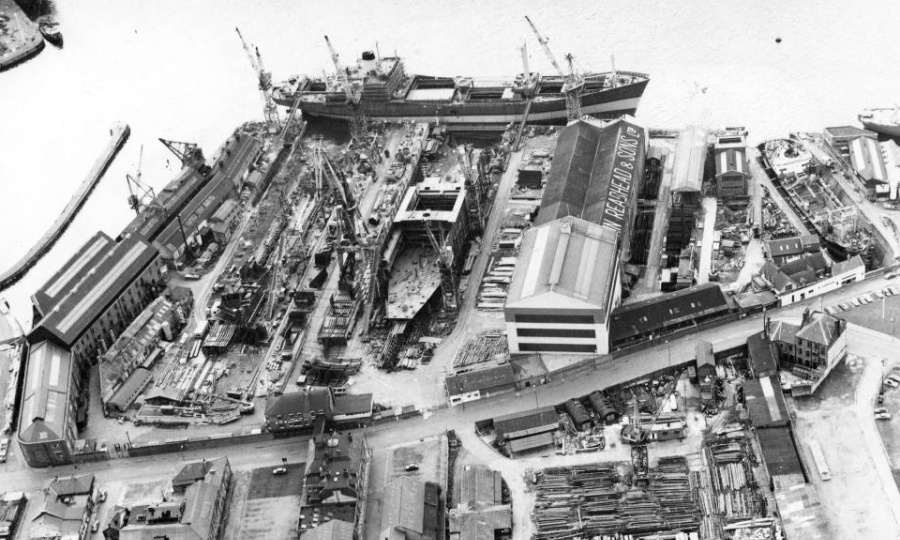 The above photo is an aerial view of Readhead's West Yard. Photo copyright of South Tyneside Libraries