---
TYNE BUILT SHIPS
A history of Tyne shipbuilders and the ships that they built
Above: Select the required shipbuilder by using initial letter of the surname eg: Armstrong, Palmer or Readhead.
KEY BELOW: D / H / P (D means basic dimensions are shown; H means a history is given; P means one or more photographs are available)
Below: (TT) indicates that the link will open up in a new window belonging to our sister web site Tyne Tugs




Shipbuilder: River Tyne Commissioners, Howdon (1857 - 1863)

Shipbuilder: Tyne Improvement Commission, Howdon (1857 - 1863)




Above map, dated 1895, is copyright of Ordnance Survey
Above photo of the yard is copyright of John Johnson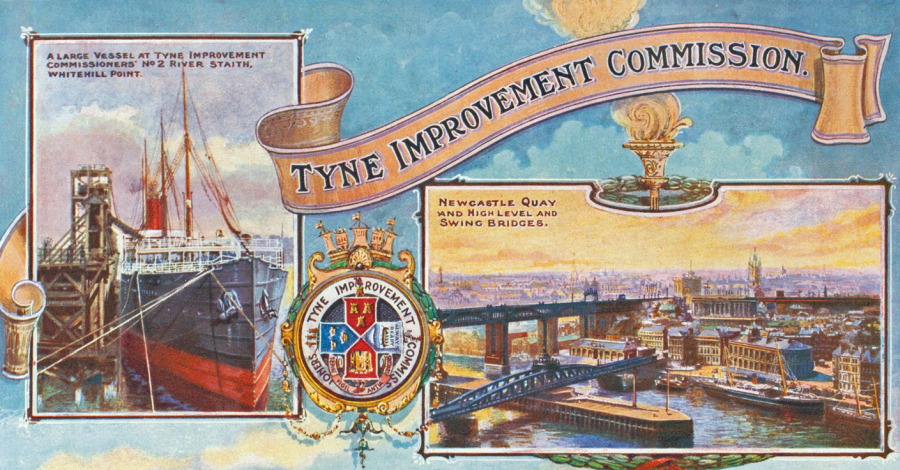 Above advert is copyright of Tyne & Wear Museums

The growth in trade and industry, fuelled by the Industrial Revolution and an expanding railway network, marked a growing need for improvements to be made to the River Tyne. Over the centuries, the river had been so badly maintained there were 800 acres of sandbanks between the sea and the city with places in the channel being slightly over 2 ft deep at low water by the mid-nineteenth century. Such were the protests and demands for change that on 15th July 1850, the Tyne Improvement Act received Royal Assent, passing the stewardship of the river away from the City of Newcastle upon Tyne to the newly created Tyne Improvement Commission.

The Tyne Improvement Commission was made up of two life commissioners; fifteen representatives from the corporations of Newcastle, South Shields, Tynemouth, Gateshead and Jarrow; and fifteen representatives from ship owners, mine owners and traders.

In 1854, the commissioners started a programme of development and improvement that continued well into the twentieth century and laid the foundations for what was to become the modern-day Port of Tyne. There was an immediate need for dredgers and associated barges to carry the dredged spoil. In the initial years these vessels were constructed by the Commissioners themselves at their Howdon works.

Within 70 years, the river Tyne was deepened from 1.83 metres to 9.14 metres and over 150 million tonnes dredged from it. The North and South Piers were built together with the Northumberland Dock, the Albert Edward Docks and the staithes at Whitehill Point and Dunston. Tyne Dock was also constructed by the Tyne Dock Company and the results of all these developments could be seen in 23 million tonnes of cargo being handled by the Port by 1910.